Meat is one of Marel's three key protein industries. We are a leading global supplier of integrated systems and advanced standalone processing equipment for the red meat industry. Marel's Meat division contributed EUR 513 million in revenues in 2021, or 38% of total revenues, translating to an EBIT margin of 9.2%.
The consumer value of the meat market is estimated to be around EUR 600 billion, and meat processing equipment sales are estimated at around EUR 6.6 billion.
Marel management continues to target medium- and long-term EBIT margin expansion for the Meat division, with an ongoing focus on cross- and upselling, increased standardization and modularization, and market penetration.
In 2021, we focused on the integration of TREIF, a German food cutting technology provider acquired by Marel in October 2020. The integration is almost complete and will transfer to business-as-usual in early 2022.
With the TREIF acquisition, we have broadened our full-line product offering, increased standard equipment sales, and will continue to leverage our global sales and service network to synergize aftermarket potential. TREIF's product portfolio in cutting, portioning, dicing, and slicing complements Marel's product portfolio very well and has accelerated our innovation roadmap, enabling a transfer of technology across industries.
The growing need for automation, digital connectivity, and traceability in the pork and beef processing industries continued in 2021. We remain dedicated to innovating through collaboration, driven by our commitment to building and improving the technology our customers need to thrive in the face of labor scarcity, shifts in consumer demand, and animal diseases.
Unrivaled automation with M-Line robots
While people remain essential behind the command center, automated robots are doing the physically demanding jobs that are becoming harder to fill.
The launch of the groundbreaking M-Line Leaf Lard Remover (MLR) robot continued into 2021 and received promising orders from customers worldwide. As with our other robots in the M-Line series—the Pre-cutter and Belly Opener (MPB), Bung Remover (MBR), Splitting Saw (MSS), and Neck Cutter (MNC)—the MLR accurately, efficiently, and automatically performs a task that is otherwise very labor-intensive.
This leading-edge automation has become a massive success in part because of the immediate improvements to efficiency, improved hygienic conditions, reduced maintenance requirements and spare parts consumption, and minimization of the labor force needed for the primary processing stage process.
The evolution of hanging deboning with DeboFlex
Since the launch of DeboFlex, the pork industry has embraced its revolutionary method of hanging deboning. Hanging deboning of pork fore-ends or legs using DeboFlex lowers labor costs, increases yield, improves product quality, and extends shelf life. DeboFlex's optimized logistics and carcass utilization have helped processors from around the world transform and greatly optimize their processing lines.
DeboFlex Primal Cut and Middle extends the possibility to cut and debone the full carcass in a hanging system. This latest innovation in pork deboning will be launched throughout 2022.
SensorX brings the X-ray factor in inspection
In a highly competitive market, processors creating ground meat products, such as burgers, sausages, minced meat, and meatballs, need to guarantee the highest levels of quality and consistency. At the same time, the current global economy means that margins are getting tighter, so quality has to be achieved with minimal cost.
It is not enough to just create better products. Consumers increasingly want firm assurance that the meat products they buy are of the highest quality and meet the necessary food safety standards. Therefore, sausage and hamburger processors who want to get ahead of the competition need to substantiate their claims.
For nearly 15 years, Marel's revolutionary SensorX technology has been the standard in hard contaminant detection. In 2021 we sold several systems, helping processors win the battle against food contamination and fat-to-lean ratio. Our SensorX Magna and SensorX Accuro are the industry's leading X-ray inspection systems for analyzing incoming meat supplies, detecting and rejecting bone, and controlling fat-to-lean ratio (CL). By combining advanced X-ray technology and a state-of-the-art reject mechanism, the systems help processors create superior products by solving several challenges at once.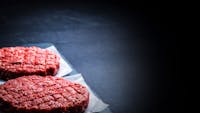 Acquisitions
Recent acquisitions stimulate organic growth
Since 2017, Marel has made significant acquisitions that enhance the full-line offering for the meat industry, stimulate organic growth, and accelerate the innovation roadmap. By acquiring German food cutting technology provider TREIF, Brazilian primary processing equipment producer Sulmaq, and German food processing equipment manufacturer MAJA, we help customers become more agile by increasing our portfolio of standard equipment.
The 2020 acquisition of world-leading cutting and portioning solution manufacturer TREIF has enriched Marel's product range in secondary processing and closed sector gaps. Specifically, the advanced bone-in portioning technology, dicing machines, and single-skill equipment for butchers increase Marel's full-line product offering and deliver the flexibility for consumer-ready products to customers of all sizes. 
Through these acquisitions, we have enhanced our product portfolio, increased standard equipment sales, and utilized our global sales and service network to harness aftermarket potential. Customers benefit by growing their business along with Marel and gaining the vast expertise that comes along with that partnership.
Our long-standing relationships with customers underpin our innovations and ensure we can help meat processors build their success with our full-line product offering and tailor-made services. Processors that have invested in our advanced solutions have established market leadership through increased efficiency, throughput, and yield.
Muyuan vertically integrating to overcome ASF in China
The Chinese pork industry continued to battle the outbreak of African swine fever (ASF) that has sent shockwaves throughout the global market since 2019. Prompted by ASF, one of China's most prominent pig breeders and growers, Muyuan Group, invested further in the value chain and vertically integrated its business, covering the whole process from feed mills to processing facilities.
In addition to the two greenfield projects finalized in 2020, Muyuan built nine greenfield projects in 2021 and all will be in production across China in early 2022, increasing Muyuan's processing capacity by more than 30 million pigs per year. These state-of-the-art primary processing facilities and processing plants ensure the sustainability and full traceability of Muyuan's pork production and solidify its status as a leader in China's colossal pork processing industry.
The company installed Marel's most advanced primary pork processing lines and Innova's Warehouse Management System to tackle labor shortages and ASF with industry-leading automation and digital connectivity. These lines include high-tech M-Line robots, which significantly improve efficiency and lower production costs. Moreover, the robots' cutting accuracy and yield rate are unparalleled.
Primary processing excellence at Frimesa in Latin America
Construction on Frimesa, the largest and most modern primary pork processing plant in Latin America, began in Assis Chateaubriand, Brazil, in 2021. With the facility now equipped with primary and secondary processing solutions, it's projected that capacity will be 1,000 pigs/hour, generating 5,000 direct jobs once operations begin in January 2023.
When establishing the goals for the new facility, Frimesa took into account the need for traceability, animal wellbeing, and the level of automation required to expand its production capacity and adequately meet the demands of the domestic and foreign markets. As a result, a combination of multiple technologies, including primary processing robots and CO₂ stunning, will optimize their production. Frimesa chose Innova as the ideal solution for managing the primary and secondary processing to ensure an excellent balance between productivity, yield, and quality.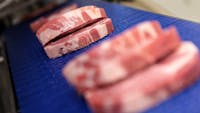 Sustainability in the meat industry
The meat industry has always focused on getting the optimal value out of each piece of the animal. The current demand for sustainability is placing ever greater emphasis on this approach.
The industry must balance supply and demand in a globalizing meat trade with ever growing consumer demand for more diverse products. It is vital to match the right piece with the right consumer product for optimal value. On top of enhancing sustainability, making every piece of meat count adds more value and offers consumers a wider variety of taste experiences.
DanePork increasing capacity, reducing carbon footprint
DanePork, a family-owned business in Southern Denmark, recently began production in a new pork processing facility equipped with Marel solutions. The installation of innovative primary processing technologies, such as the M-Line robots and an expanded packing and labeling line, has increased DanePork's capacity from 9,000 to 20,000 pigs weekly.
"The investment was needed to fulfill the demand for meat products from our customers in the domestic market and byproducts in the Asian market," said DanePork's CEO Leo Grønvall in his inauguration speech.
The newly installed Marel solutions reduce energy consumption and minimize the facility's carbon footprint. "The system can now reuse nearly 80% of its energy and further reduce the dependency on energy suppliers," said Mr. Grønvall. "In order to meet the significantly higher capacity of 20,000 pigs per week that the new investment allows, we expect to strengthen the local economy by adding more jobs."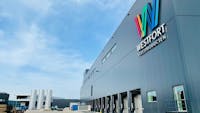 Customer story
Flexibility at Westfort
Westfort is a family-owned meat production company in the Netherlands that strives for the optimal valorization of the pigs they process. In 2021, they opened the doors to an entirely new fully robotized freezing warehouse and deboning facility equipped with Marel solutions, where they now have the capacity of up to 50,000 pigs per week.
"The goal for us as a company is to have the very best technology and the best people every step of the way. We trust Marel to deliver what we need for our business and that together, deliver success," says Robert van 't Hoff, CEO of Westfort Vleesproducten.
Automation that provides adaptability
Westfort knew that they wanted a primal and fore-end deboning and trimming hall that could easily shift according to market demands without sacrificing the efficiency of their line and traceability capabilities. Control was achieved through planning, data collection, and traceability with Innova food processing software. Marel solutions such as the DeboFlex have given them a competitive edge by addressing the labor shortages they had been facing and employee well-being.
Gaining a competitive advantage through technology
The advanced automation, digitalization, and robotization of the newly installed end-to-end Marel solutions in their deboning and trimming hall allow them to maximize the raw material utilization and valorize the carcass. By having a more extensive product portfolio that caters to a worldwide customer base, Westfort gains a substantial competitive advantage in the Dutch pork market.
Market trends and growth drivers
The demand for automation continues to grow in response to challenges such as the scarcity of labor and ensuring food safety. In 2021, we saw increased interest from meat processors in robotics and digitalization. Moreover, we made important headway in expanding our presence in regions including Northern America and Latin America.
African swiner fever in Asia
African swine fever (ASF) will continue to affect the pork industry as the disease wreaks havoc in Asia and is also being found across Europe. As ASF decimated the pork industry in China, a large export opportunity opened for Europe and South America in 2019, 2020, and part of 2021. However, some global pork producers no longer have the opportunity to export to China as it is nearly back to being completely self-sufficient.
Deboning and trimming in North America
Marel's presence in North America continues to grow, and in 2021 we identified opportunities to meet the demands of beef and pork processors looking to optimize the flow of their processes, increase automation, and implement product tracking and traceability.
By investing in our pioneering technologies in beef and pork deboning and trimming, North American meat processors are better able to respond to customer specifications, maximizing the use of their raw material and delivering a completely safe product. North American meat processors of all sizes choose Marel as a company that offers scalability, reliability, and flexibility.
The scarcity of labor is also driving the demand for automation in North America, especially for pork hanging deboning, intelligent trimming, and beef and pork case-ready lines. Intelligent equipment like StreamLine and DeboFlex, supported by Innova, are in high demand because of their traceability functions, automation, and optimization of processes. Further, the SensorX Accuro meets the growing requirement for high-quality trim meat of accurate chemical lean to supply North American burger and mince production.
Growing market in Latin America
Our market position in Latin America has continued to strengthen as brand awareness of Marel has increased on the back of the Sulmaq name. Sulmaq, now a part of Marel, has been at the forefront of developing innovative, full-line meat processing solutions and enhancing our presence in the growing markets for beef and pork in Central and South America since Marel's acquisition of the company in 2017.
In 2021 Marel opened its fifth demo center, Progress Point Latin America, in Viracopos in Brazil. This brings our solutions closer to our Latin American meat customers and allows processors to experience Marel products firsthand. The demo center simulates real factory conditions, allowing processors to test and develop new products with our equipment. It includes a virtual reality (VR) room with 3D graphics capabilities that enable extended reality (XR) demonstrations, combining live and virtual product presentations.
Global productions and trade trends
According to revised figures from USDA, global production of beef and veal grew slightly in 2021 while pork had its best year since 2018.
After a slowdown in 2020, global production of beef and veal is estimated to have grown by 0.2% in 2021. Production is expected to continue to grow in 2022, reaching 58.1 million tons. Global trade also bounced back in 2021, with further 1.6% growth expected in 2022.
While the US continues to be the largest producer of beef and veal with roughly a fifth of the global production, China is expected to overtake the EU as the world's third largest producer in 2022. China also continues to be the world's largest importer of beef and veal, expecting to increase its imports by 8.3% in 2022.
Global beef and veal production and trade
CAGR 2018-2022f: 0.2% for production and 2.9% for trade
Source: USDA Foreign Agricultural Service (2022, January edition). Beef and Veal Production and Trade. Retrieved from: https://apps.fas.usda.gov/. Note: Figures for 2021 are estimated (e) while figures for 2022 are forecast (f).
Largest beef and veal producers
2022 forecast (outer) compared to five years ago (inner)
Source: USDA Foreign Agricultural Service (2022, January edition). Beef and Veal Production. Retrieved from: https://apps.fas.usda.gov/
Globally, pork production is estimated to have exceeded 106 million tons in 2021. In 2022, production is expected to slow down to roughly 104 million tons.
China, accounting for close to half of the global production, is believed to have increased its production of pork by close to 10 million tons in 2021. However, China's production is expected to decrease somewhat in 2022, while producers such as Brazil and Mexico are expected to pick up their production.
As China's production got back on track in 2021, global pork trade temporarily halted. However, it is expected to growth by 2.1% in 2022. The EU continues to be the leading exporter, followed by the US and Canada. As before, China is the largest importer.
Global pork production and trade
CAGR 2018-2022f: -1.8% for production and 8.1% for trade
Source: USDA Foreign Agricultural Service (2022, January edition). Pork Production and Trade. Retrieved from: https://apps.fas.usda.gov/. Note: Figures for 2021 are estimated (e) while figures for 2022 are forecast (f).
Largest pork producers
2022 forecast (outer) compared to five years ago (inner)
Source: USDA Foreign Agricultural Service (2022, January edition). Pork Production. Retrieved from: https://apps.fas.usda.gov/